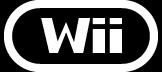 WiiNintendo.net's Hochiminh is reporting that computers at his Game Crazy are listing a launch date of Oct. 24th for the Wii. He makes a few points about the validity of this date. Read for yourself:
Well I opened at my Game Crazy today and for the first time, we have Wii dates on our Master release schedule. A few are November and Q4 2006, but a majority of the titles rest on 10/24, with a 'last day to prebook' on 10/14 (we give ten days as a company standard). 10/24 is a Tuesday btw. Note this is pure speculation, but on two separate occasions, our list has given away a systems launch date before it was announced. I'm also curious if any Gamestop/EB other retail chain employees have seen this day?Also, seems like a rather odd placeholder date…and 99% of the time, our placeholder dates list either the month (October 06?) or what quarter it is supposed to come (Q4 2006)
Finally…a placeholder date that doesn't seem like a placeholder! I will keep my fingers crossed.
Good news or too good to be true? We'll wait and see.