Yeah, you probably noticed that posting stopped for a while. You may have heard on X3F that a vicious winter storm blasted Oklahoma (and many other states) a few weeks ago. Annie and I were actually very lucky, as we only lost power for a day or so (some people didn't have power for weeks). We did, however, lose our cable/internet/telephone for pretty much the whole week. That meant I had to do my posting at my parents' place, which was difficult. Don't get me wrong, I love going to see my folks, but it's not my work environment. As such, I was behind on my posts in December. I've got some nice pictures I figured I could share, so enjoy.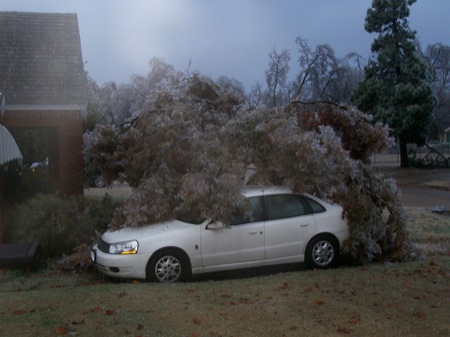 My neighbor's Car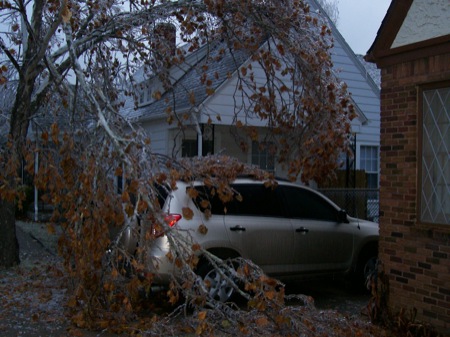 Our car (AKA Annie's car)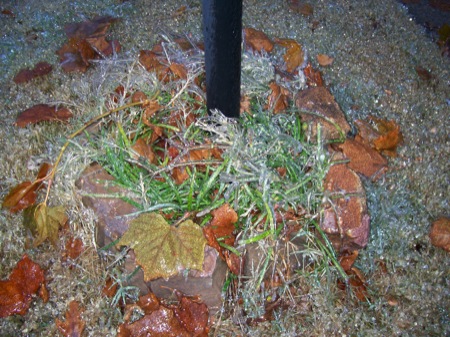 Glass grass. I took a lot of these.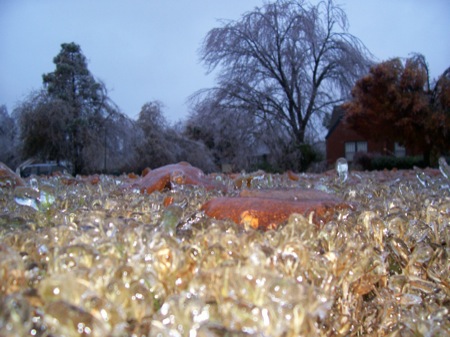 More glass grass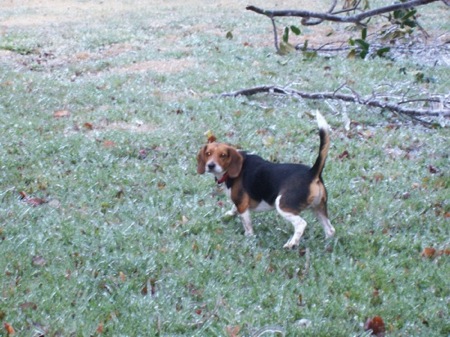 Lenny is confused.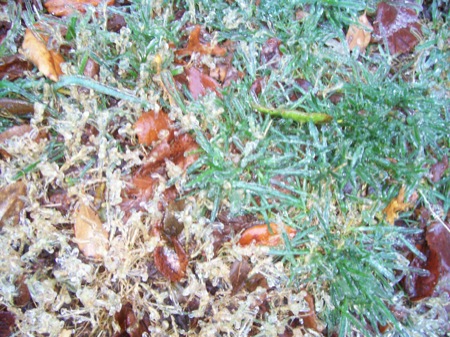 Oh look, glass grass!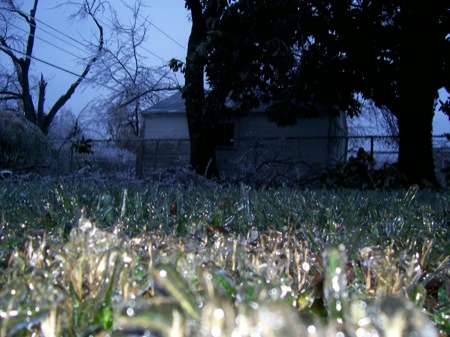 Yet more grass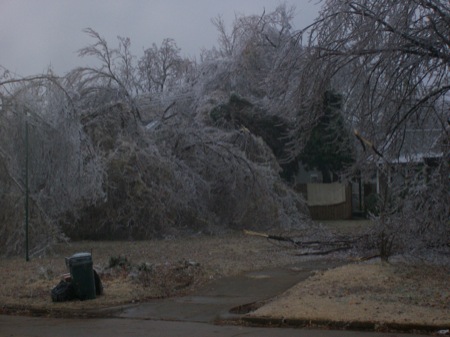 Another neighbor's yard.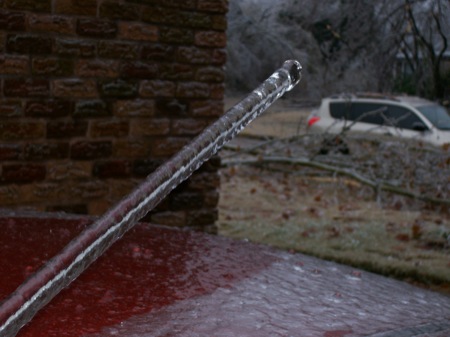 My car's antenna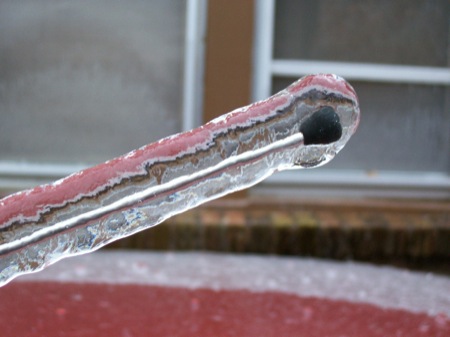 My car's antenna: EXTREME CLOSEUP!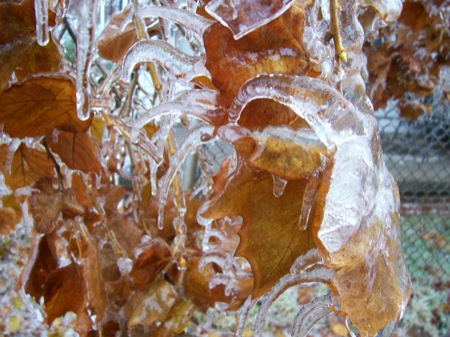 Leaves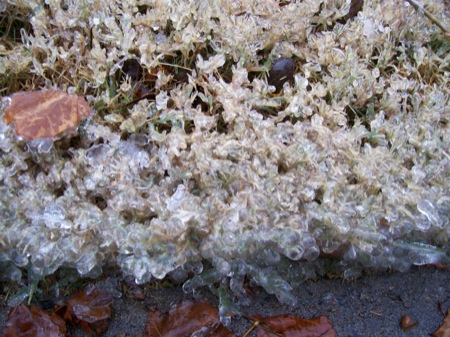 Glass grass: the return
Shopping carts don't know it's cold.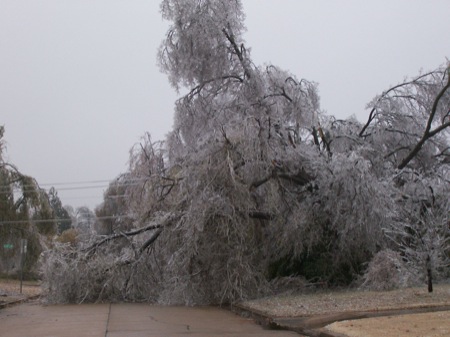 The street was completely blocked to the east
So there you go. Crazy, no?
Oh, and, just so there is at least one reference to video games in here, I'm incredibly excited about Bionic Commando Rearmed. If you haven't seen it, go take a look.